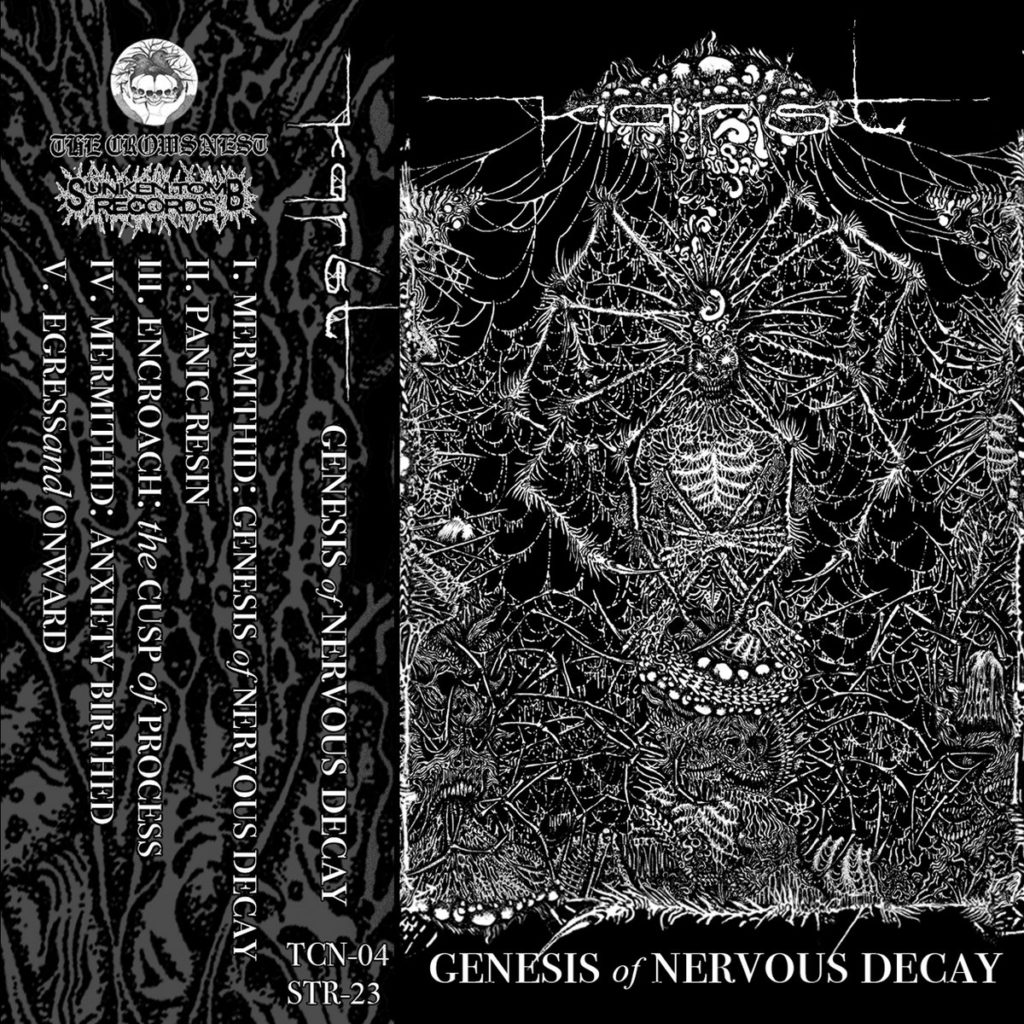 Release date: 19 June, 2020
Label: Self Released
Release type: EP
Best track: Panic Resin
I hadn't followed much of Karst's output until the first single Mermithid: Genesis of Nervous Decay hit bandcamp (also had a nudge from Machine Music blog). I've been gobbling up everything they've produced since (don't miss The Sword and the Martyr from 2019) and was really looking forward to this EP.
At the moment, we are literally submerged with OSDM inspired Death Metal. And that's great. However, among the gems there's a lot of, albeit solid, quite samey releases. Karst really rises to the top with a brutish and creative take on Death with strong Doom influences. An eerie and both crunchy and sticky sound, based on mainly mid tempo DM riffing with a faster, at times blasting, work on percussion.
The swampy production further reinforces the aura of sickness and malaise that is deeply rooted in Genesis of Nervous Decay. A wonderful addition to their discography with plenty of promise for the future.