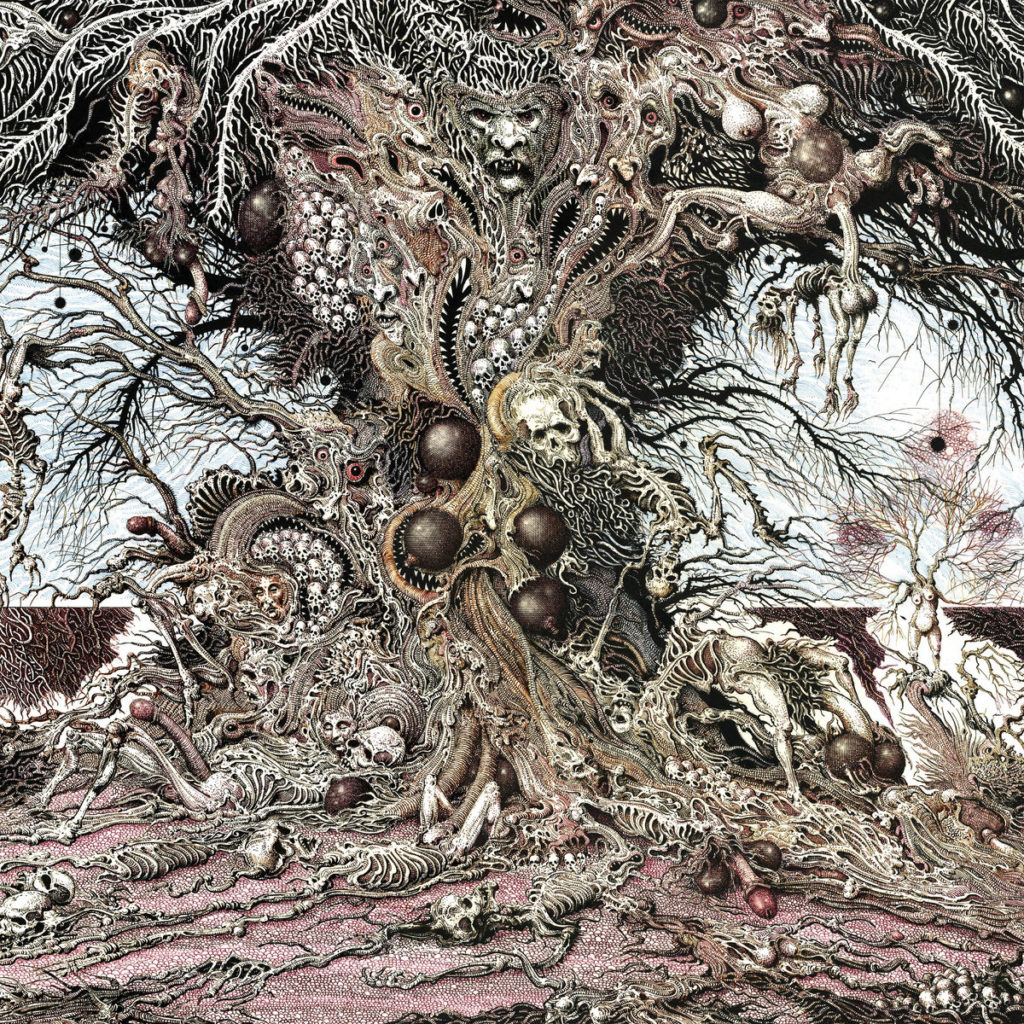 Release date: 12 June, 2020
Label: 20 Buck Spin
Release type: Full-length
Best track: Providence
I was eagerly awaiting Ulthar's sophomore LP ever since the band dropped the single Churn. The Oakland band have not let down expectations and decisively moved forward in both composition and artistic maturity.
The band soaks up H.P. Lovecraft's alien non-Euclidean geometries and spews a riff heavy, borderline psychedelic monument of Blackened Death Metal. The harmonies created conjure a cosmic connection to the Old Ones and build a surreal landscape that oscillates between oppressive claustrophobia and astral immensity.
Clinically precise and scalpel sharp in its riffing, this release makes masterful use of tension, gripping and releasing with fury. Technical flourishes further help distinguish the sound, adding depth without being abstruse. The use of two voices further extends the variety of Providence while maintaining in both styles a certain level of otherworldly menace.
A brilliantly executed different sort of Death Metal, rising and overwhelmingly surpassing Cosmovore, that had plenty of good ideas but was way too chaotic. With Providence, Ulthar seems destined for greatness.