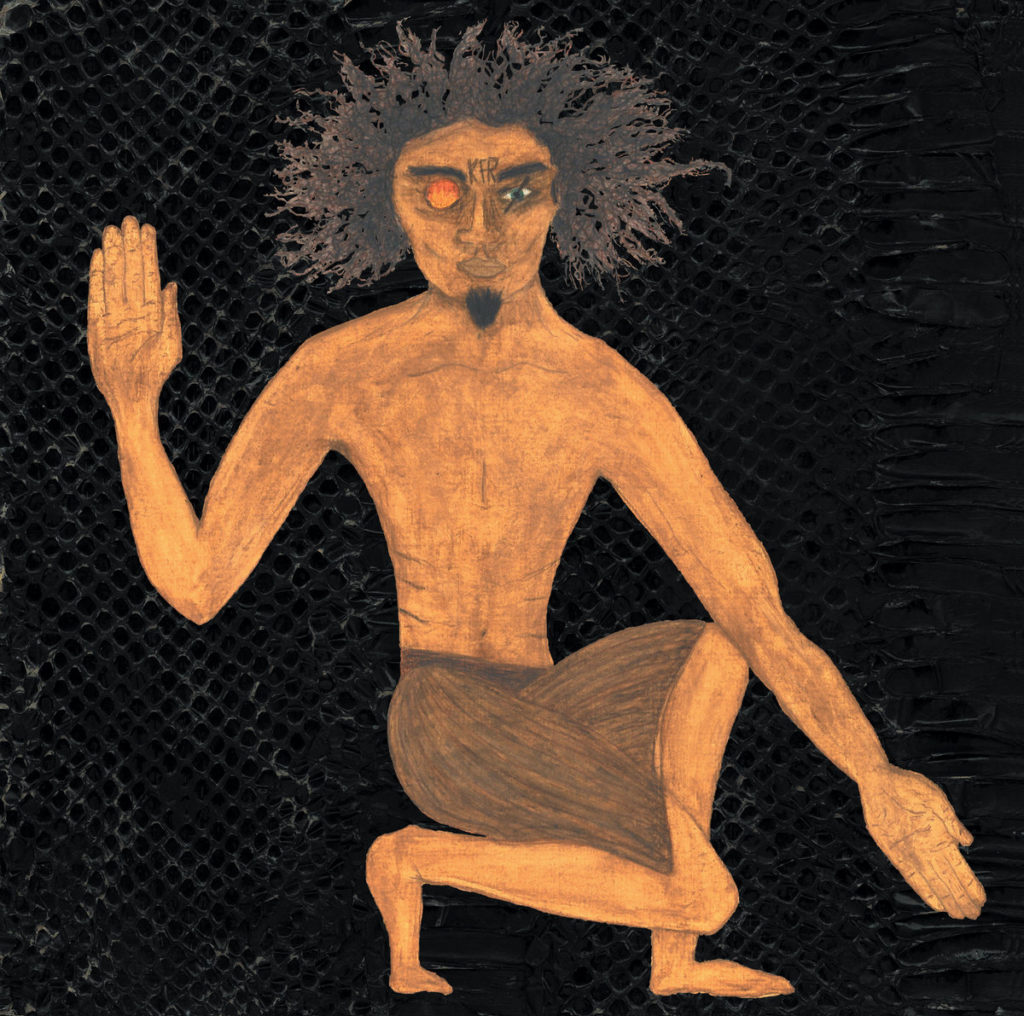 Release date: 11 June, 2020
Label: Iron Bonehead Productions
Release type: Split
If you're lurking for a good sprinkling of noise with your black metal, you're in for a delight. The second split in the last month to juxtapose extreme metal and extreme noise (after the delightful Contamination Alliance from May that brought Power Electronics into the mix), in this release the ire of the two bands is squarely directed not so much at the listener but at deity in and of itself.
There's an esoteric, mystical path that comes with this split's iconoclasm. It's a planned specific track that brings enlightenment through the destruction of the gods (or, ehm, deicide). And just like traditionally esoteric sects, the secrets are disclosed little by little only to the devoted initiate.
Tsalal's sacrificial offering is akin to what you could call raw black noise. A thin layer of tinny buzzing and chaotic percussion make way for a feedback assault and discontinuous guitar inserts. The vocalist's style resembles some PE artists with a sort of growled spoken word performance.
Tetragrammacide on the other hand step on the accelerator and throw a devastating war metal barrage into a cement mixer. The result is stunning, leaving you like a deer caught in the headlights. A feeling of chaos envelops the listener while the heavy use of religious iconography burns the flesh like pouring holy water on something demonic.
A truly spiritual (albeit sacrilegious) experience.