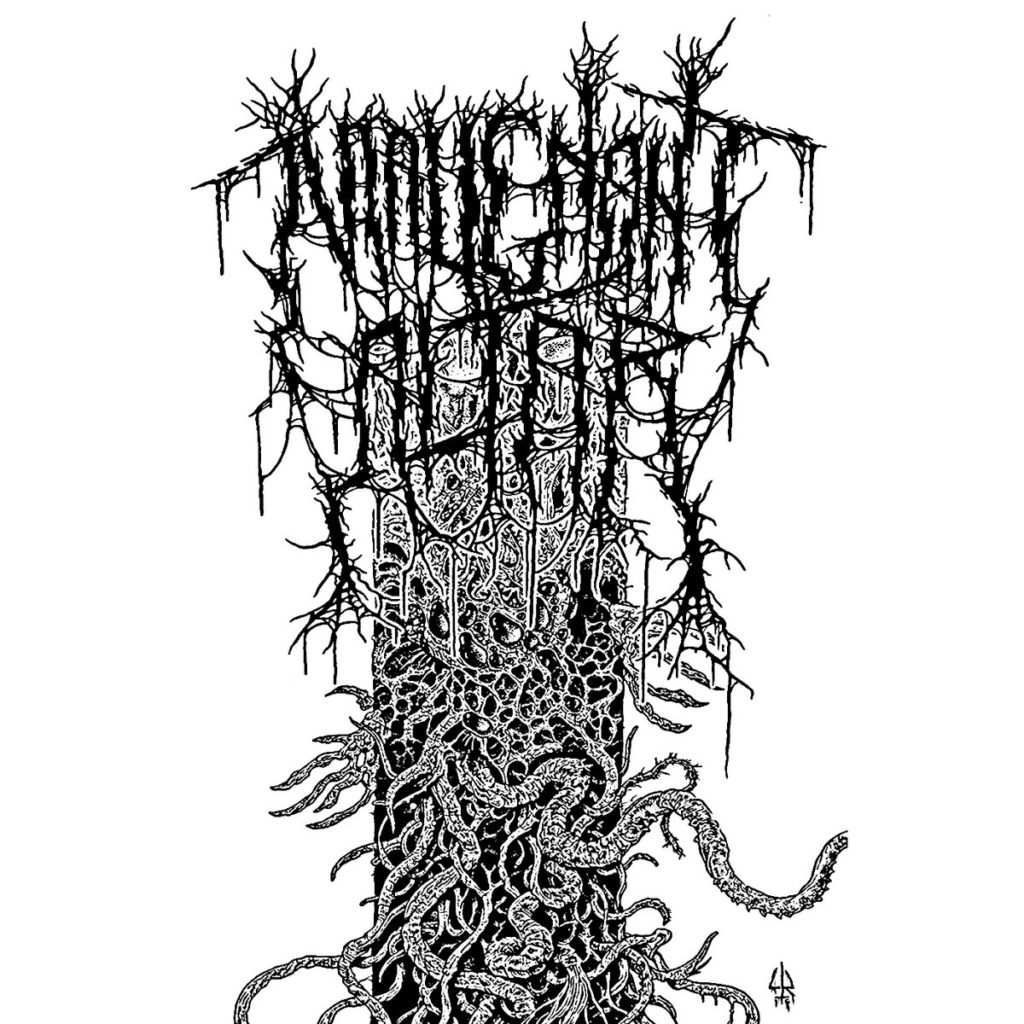 Release date: 22 March, 2019
Label: Maggot Stomp
Release type: Demo
Best track: Nephilim Burial
On the surface, a straight Old School Death Metal release with simple meaty riffs reminiscent of Obituary and Incantation, at times almost akin to Caveman DM.
Malignant Altar hide a slithering, lovecraftian and "doomy" ethos that brings them closer to Blood Incantation and Vastum.
A skillful (and limited) use of synths really adds to the dimension of this release.
The result is a claustrophobic ritual sacrifice to the Ancients.