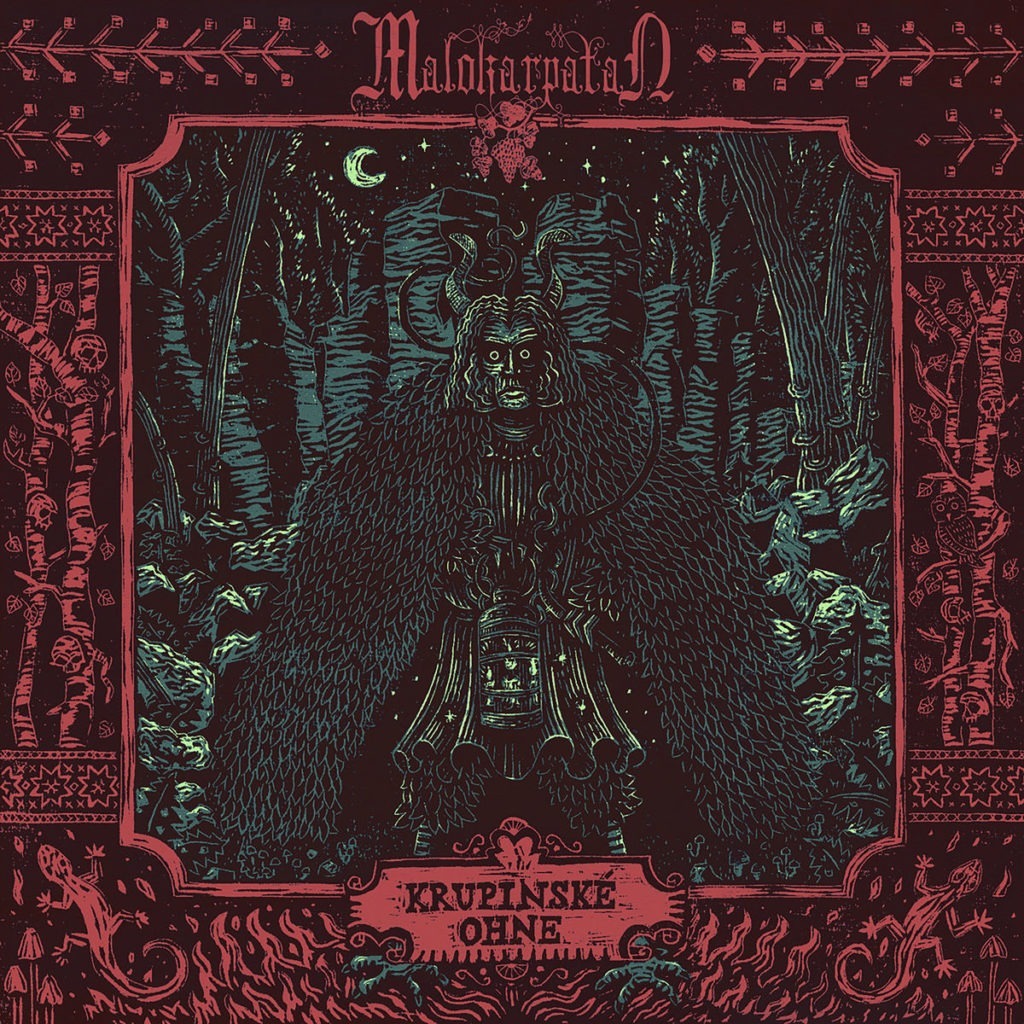 Release date: 20 March, 2020
Label: Invictus Productions
Release type: Full-length
Best track: Krupinské ohne poštyrikráte teho roku vzplanuli
Swept into a story reminiscent of the Malleus Maleficuram, Malokarpatan's masterful release conjures an incredibly detailed atmosphere and a riveting story of hexes, witchcraft and, ultimately, demise (albeit a proud, never bend the knee demise). The tale chronicled in Krupinské ohne is of a coven of witches burnt in Krupina, Slovakia in the 17th century.
The background of the tale is incredibly detailed: you can almost smell the forests and see the circles's rituals (reading the lyrics really contributes to the overall experience).
The music is enchanting: Black Metal with strong Heavy/Trad influences, the band take Master's Hammer's lessons to heart, building a meticulous occult and historic landscape (in some passages crossing over into quasi-psychedelic territory). The folk instruments and synth heavy passages are wreathed seamlessly into a complex tapestry that never feels cluttered.
A true masterpiece that takes time to completely digest but is incredibly fulfilling.