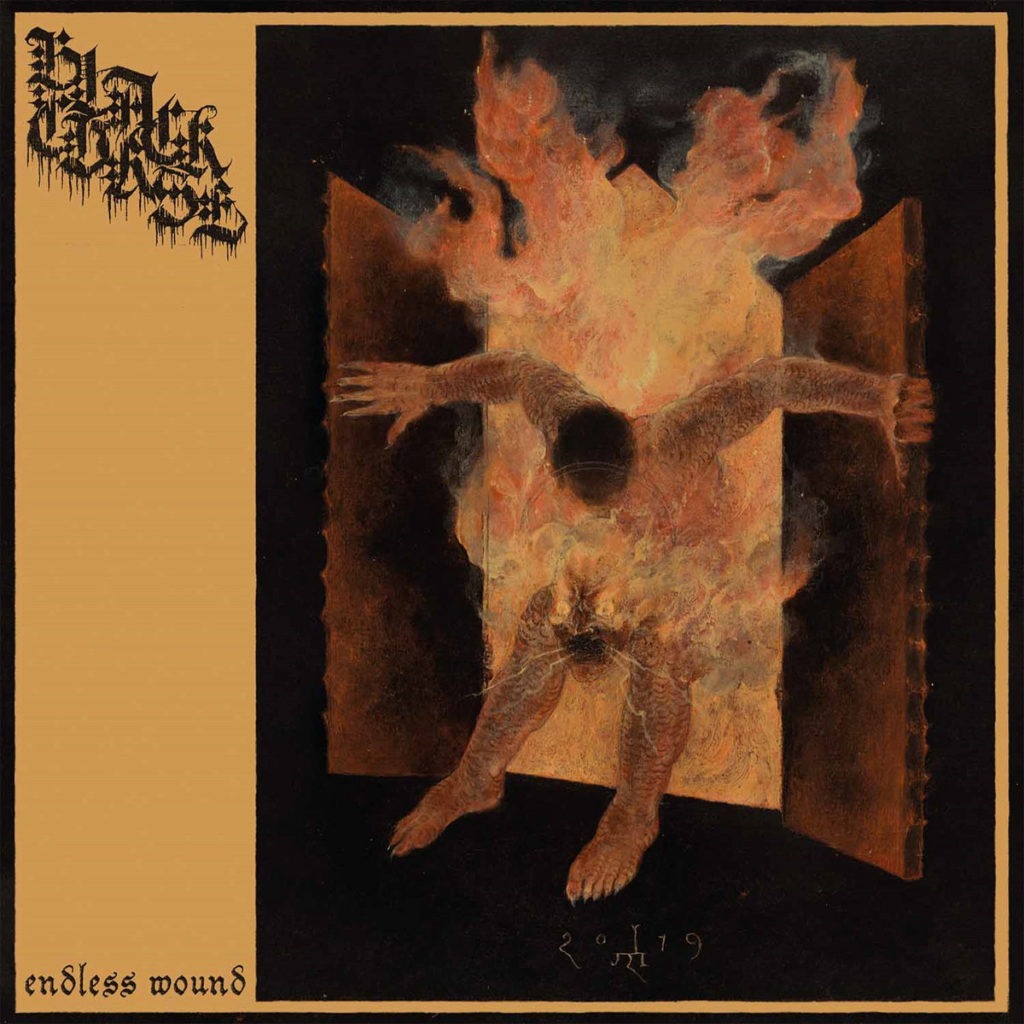 Release date: 24 April, 2020
Label: Sepulchral Voice Records
Release type: Full-length
Best track: Enraptured by Decay
An incredible wall of sound discharged on the listener, Endless Wound is a bludgeoning masterpiece of grimy Black/Death with tinges of Doom. The sonic barrage is like gunfire, an uncompromising, impenitent subjugation: you're going to be beaten into submission.
With all this auditory violence, Black Curse have room for both "dreamier" passages (such as Enraptured by decay) and heavy, somewhat slower, doomy riffs. The masterful songwriting of this release ties all of these elements together, producing a whole much, much greater than the sum. The haunting, demonic howls wrap a truly unique release.
Of noteworthy mention is that Black Curse are a side project of members of Blood Incantation, Spectral Voice, Khemmis and Primitive Man.
Whatever suffocating nightmares plague the members of Black Curse, let's hope they don't stop.