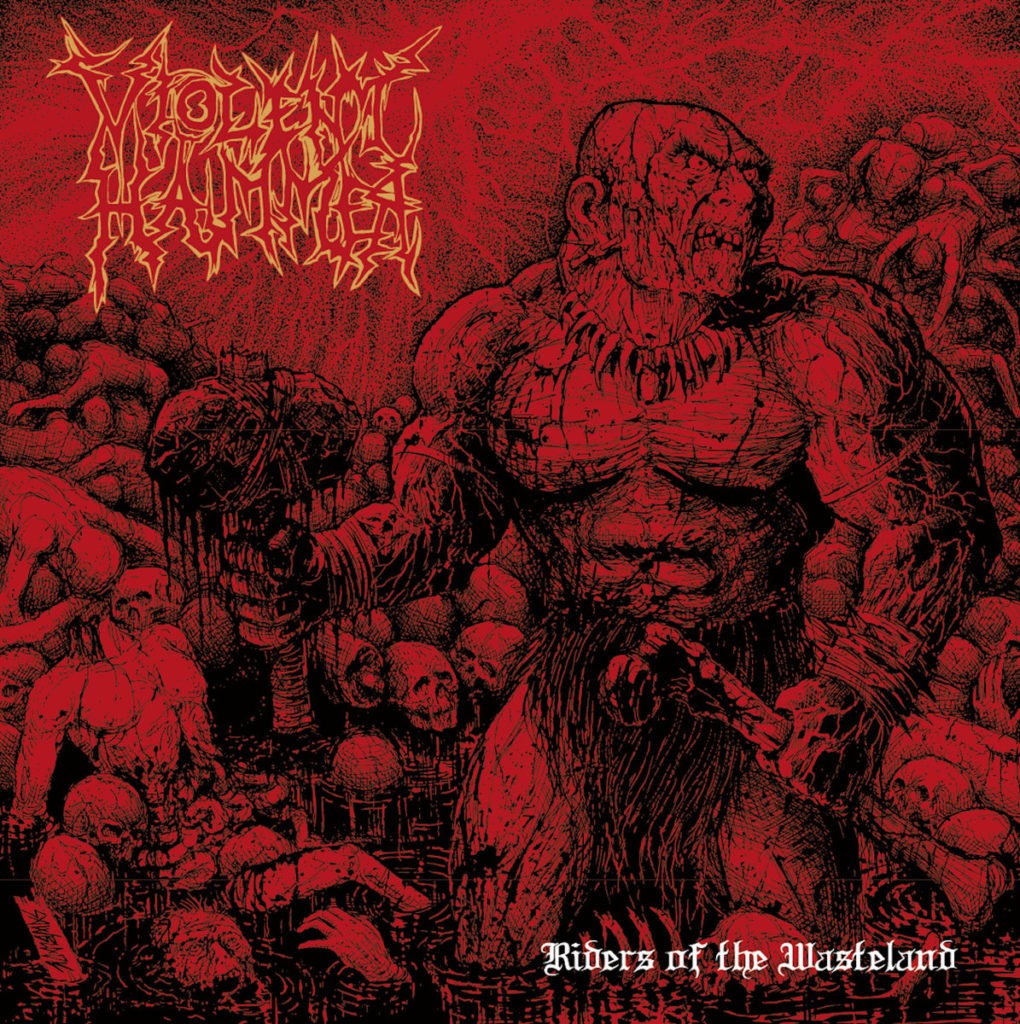 Release date: 29 May, 2020
Label: Hells Headbangers Records
Release type: Full-length
Best track: Screams of Agony
Wherever you look in the universe painted by Violent Hammer, there's going to be a great big pile of skulls. They're looking for your tribe and they're going to obliterate you out of existence with their bone clubs.
Riders of the Wasteland is A journey deep into the primitive side of Black Death (did someone say Beherit?) made of cave paintings in blood, tooth necklaces and relentless clobbering. There's no space for finesse, just a battering ram made album that's going straight for the jugular.
The death roar of the pack leader is aptly quite atonal and helps render the bloodlust of this savage clan. Production is as primitive as the sound and, honestly, fits like a glove. An album to get your barbarity on and dream of destruction.